Opening Ceremonies
---
---

---
Hockey Edmonton would like to thank everyone who attended the Media vs Oilers Alumni game and the Quikcard Edmonton Minor Hockey Week Opening Ceremonies on Saturday January 14th, 2017. So far the tournament has been great fun for all involved and will continue right through the Finals this weekend.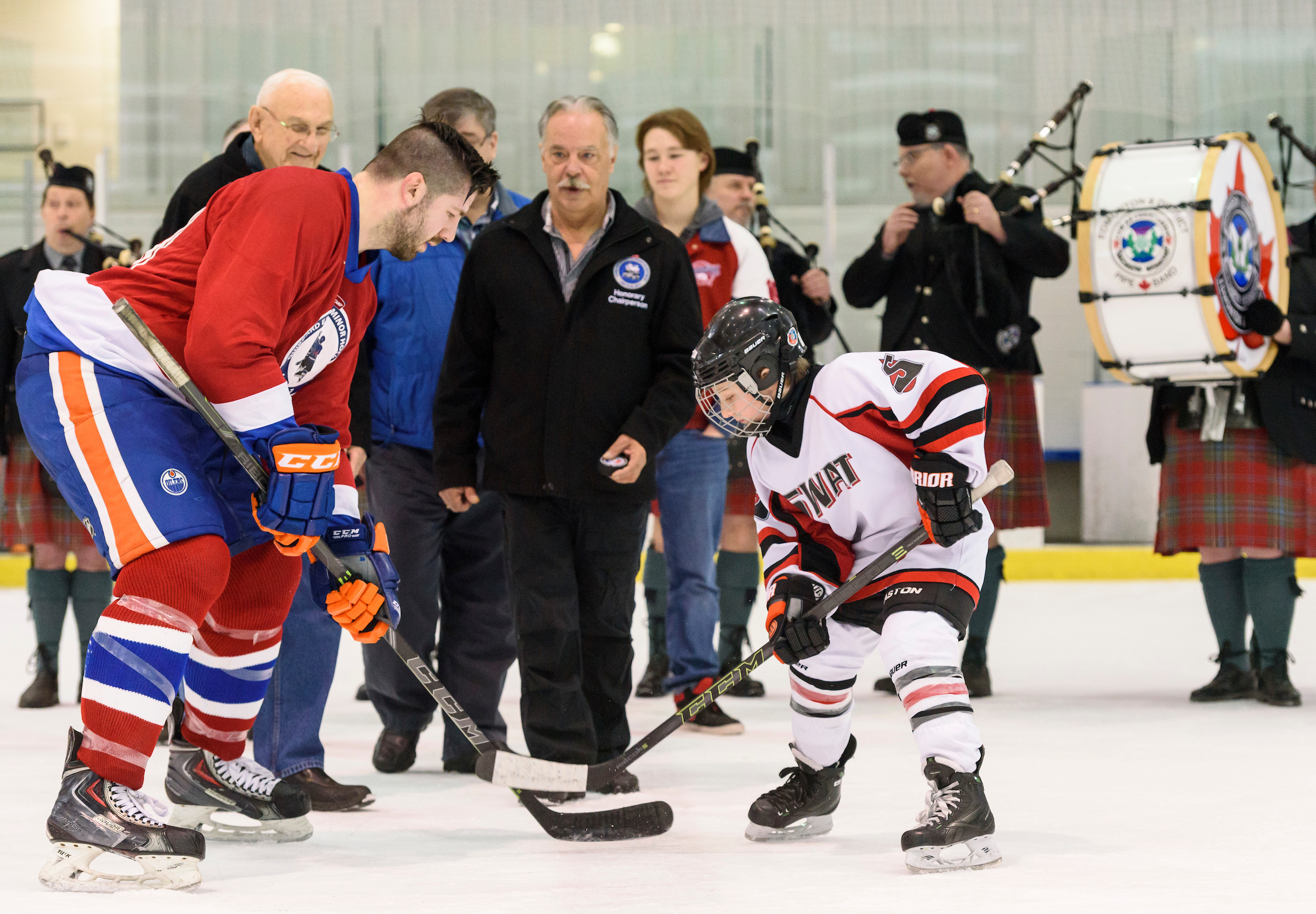 The dignitaries were piped in by the Edmonton & District Pipe Band. Official Puck Drop to begin the 2017 Quikcard Edmonton Minor Hockey Week was done by Bill Ross, longtime Minor Hockey Week Committee member; Mark Doram, Hockey Edmonton President; Chris Hurley, Honourary Chairperson; and Darrell Davis, Minor Hockey Week Chair.

The Oilers' Alumni and Media teams after their game to kick off the beginning of Quikcard Edmonton Minor Hockey Week accompanied by SW662 SWAT Ice Wolves and EG 694 Ice Bears.